[non_affiliate_content]
If you're new:
All we need from you to get started is your name, email address, the email address attached to your PayPal account (this is how you get paid!), your website URL, and how you will promote The Practice of Positive Leadership online course.
Once you submit, this page will reload without the form. We'll then review your application within 48-72 hours – at that point you'll receive an email letting you know whether or not you were accepted.
While you wait for us to review, feel free to email me at JoAnna@returnonhappiness.com if you have any questions about the Affiliate Program or The Practice of Positive Leadership online course.
If you've already been accepted for the Affiliate Program:
Click Login in the top right corner and log into your account. Come back to this page by click on Affiliate-Area in the footer to access your dashboard.
[affiliate_registration] [/non_affiliate_content][affiliate_content]
Welcome !
Thank you for your interest in sharing The Practice of Positive Leadership online course with your community. The Affiliate Area is your personal guide to help you navigate through what it means to be an affiliate, how the affiliate system works, how you benefit, and how to get the most out of it.
Here's how the program works:
Below you'll find your unique Referral URL. Use this link to promote the course. Anytime someone clicks on the link, the affiliate system will give you a credit for the sale. I recommend promoting the course anywhere you communicate with your audience, on your website, social channels, in your email newsletter, or through any combination of these channels. We highly recommend using a link shortener to make these long links look nicer. You can find out more about link shortening here.

Your Referral URL: [affiliate_referral_url url="http://ecourses.returnonhappiness.com/course-learn-more/"] Click on the button below to check out my suggestions for posting about the course, find example social media posts, and access your Affiliate Banner Ads (or creatives).

About the course:
The Practice of Positive Leadership: Use the Science of Happiness to Engage Employees and Keep Customers Happy is a 10 unit, self-paced online course that is for leaders who are ready to take their team to extraordinary performance and boost their bottom line. It is targeted towards managers, customer service teams, and anyone who wants to improve the customer's experience. When students enroll, they will have access to:
10 highly interactive and comprehensive units
Exclusive videos featuring course creator, JoAnna Brandi
Private leadership journal to help track progress
Group discussion forum
Positivity Practices to help you integrate your learning
Plus much more!
More questions?
We can help you! Head over to our Affiliate FAQ section to see our list of the most commonly asked questions our affiliates have had.

---
Sales Statistics & Referrals:
Below you'll find information regarding all of your sales statistics and associated referrals.
Sales Statistics & Referrals
[affiliate_area_stats][affiliate_area_referrals]
---
PayPal Information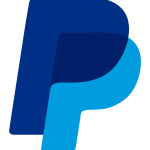 I will send your affiliate payment via PayPal to your payment email listed below. It does not need to be the same email address that you used to sign up for this program.
If you don't have a PayPal account yet, you can register for one here.
NOTE: This email must be configured with an ACTIVE PayPal account.[affiliate_area_settings] [/affiliate_content]